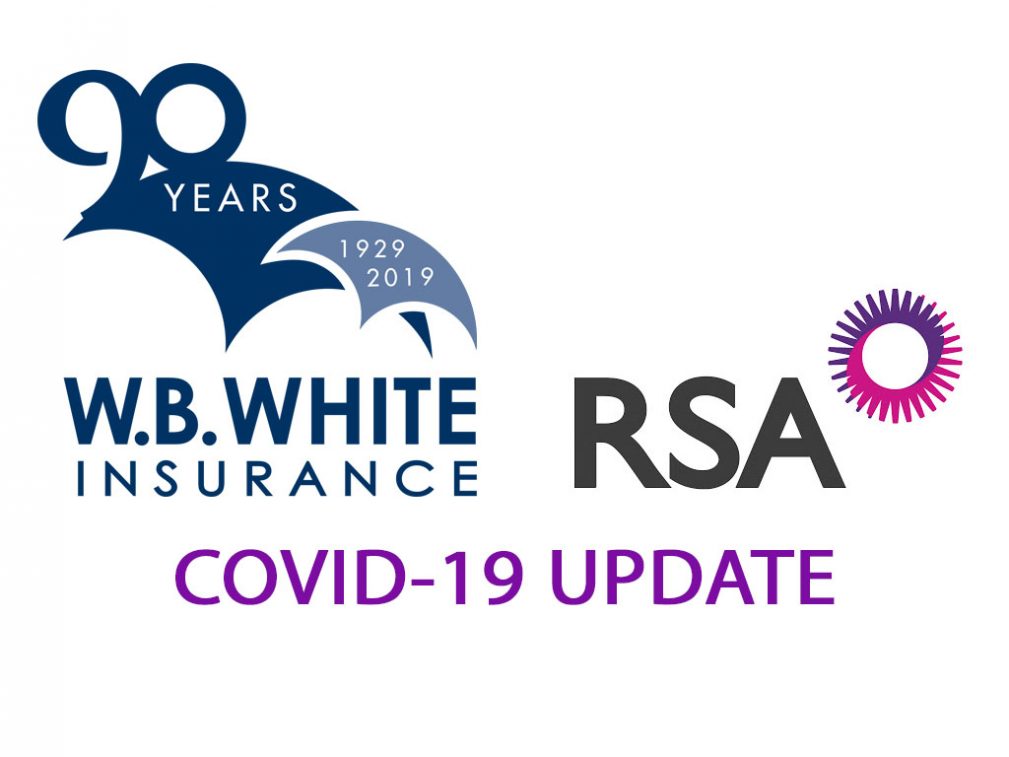 RSA COVID-19 Update for Personal and Commercial Autos April 17, 2020
RSA Insurance has confirmed their commitment to flexibility during the COVID-19 crisis.  Here is a brief summary of how they are working to help their policy holders:
–Reduced Premiums Based on Usage: If you are no longer commuting, or driving your vehicle for your business, we can update your policy to "pleasure only" during this crisis. The instant savings can be from 5-12%.
–75% Rebate for Vehicles not driven 45 days or more: For customers that will not be driving their vehicles and wish to "park" their cars can add the OPCF 16 (Personal Auto) and OPCF 21B (Commercial Rated Vehicle). To qualify, your vehicle must remain parked for a minimum of 45 days. The good news is that you qualify for an instant rebate of 75% off your car insurance. A form is required to be signed confirming that the vehicle will not be driven under any circumstance for the minimum 45 day duration.
–Reduce Coverage to Fire and Theft: This is the ideal solution for clients with multiple vehicles in the household or in their commercial fleet who only want to drive one car for the foreseeable future. We can remove all but Comprehensive coverage (aka Fire and Theft) on vehicles you choose to "park" in your garage or driveway. If there is a lien (financing) or lease agreement attached to your vehicle, you will need to obtain written permission from the finance company/lessor first. A condition of your finance arrangement is that Liability and Collision coverage be maintained at all times. This is the reason why we require their permission to reduce your insurance coverage.
Additional Savings to Follow:  RSA Insurance is currently reviewing their automobile insurance rates to offer clients additional savings through a price "freeze" and potential rate reductions in the near future.
We are here to help find solutions to help our clients manage their insurance costs and coverage. If you are still having a struggle making your insurance payments, we have ensured that RSA will waive any NSF and reinstatement fees during this crisis. Our focus is to give you every reasonable option to help make insurance affordable, especially during this difficult time.
If there is further breaking news, we will posting updates on our Facebook, Twitter, Instagram accounts and on our website. Please like and follow to ensure you are getting the most accurate and up to date information about your insurance.

Amanda began her insurance career in 2000. As a Chartered Insurance Professional (C.I.P.), Amanda is passionate about continued education for insurance professionals. Amanda teaches the Insurance Broker Licensing program through Durham College, and speaks about insurance related topics at B2B events.
Leave A Comment
The comments are closed.