Careers
Here at W.B. White Insurance, our trusted team of insurance recruiters are continually looking for enthusiastic insurance talent to join our team of professionals. We offer a number of unique insurance careers for the ideal candidate and always look forward to welcoming new members to our team. We've helped provide the ideal home for long-term careers in the insurance industry and we're always up-to-date with the latest insurance jobs.
Here are several reasons to consider insurance jobs with W.B. White Insurance:
Proven brand
Whether you're looking for a short-term contract position or long-term employment, W.B. White Insurance can provide you with a position at a proven industry brand. Our brand has been in business since 1929, and in that time we've acquired some of the top insurance industry leaders within in Canada. Joining our team is the ideal choice whether you're just beginning a career in the field or you're an experienced hard worker ready to take on a new challenge.
A team-focused work environment
Our team works together to support one another as we meet the needs of our clients. We continually look to evolve the way we do business through innovation.  W.B. White Insurance is a proud partner with Applied Systems.  The suite of programs we work with include Applied Epic, Applied CSR24, Applied Mobile, and Applied Rating Services. All staff members are provided with leading-class collaboration tools and working resources to help them succeed in their position. We support our team 100% in ensuring their work is completed to the highest of standards. It's how we've continually been able to expand our insurance business over several decades.
A diverse working space
One of the many reasons so many insurance professionals want to work with W.B. White Insurance is that we offer a diverse working opportunities, which means you can work on a range of different projects on a daily basis.  You'll also be given a high level of autonomy over your work.  Our goal is to foster growth and learning within the business to help our employees build an insurance career. We place a great deal of working trust in our team members.  We strive to deliver on-going training to ensure our team are meeting the needs of our clientele. Whether team members want to work with auto insurance products, home insurance products or business insurance, we can respond with progressive positions in a positive working environment.
Do you want to join Durham Regions best insurance team?  The trusted team here at W.B. White Insurance works to respond to applications for open positions. Please email your CV and Resume directly to applications@wbwhite.com today if you wish to know more about the job opportunities available at our growing organization. We work to respond to all enquiries.
Desired Behavior's of a W.B. White Employee

The ability to be self-motivated and work independently
Involved in the community and be a good citizen
Strong commitment to detail
Strong organizational and time management skills
Committed to continuing education and further development of skills
Analyze, think critically and problem solve to resolve daily challenges
Teamwork skills; Active listening, give full attention to what other people are saying, taking the time to understand the points being made, asking questions for clarity
We are Hiring!
We are excited to announce that we are hiring for the position of Senior Personal Lines TSR.
As the Personal Lines Senior TSR, your core responsibilities are to lead and mentor the administration department, maintain data integrity, and ensure accurate processing of policy documentation. We provide full benefits, generous compensation, flex hours and hybrid working options. If you are looking for a role where you can display your insurance knowledge and mentorship, please forward your resume to Christina Riegert at criegert@wbwhite.com
Job Description
Job Title: Senior TSR/ADMIN
Department: Personal and Commercial Lines
Reporting to: Vice-President Personal Lines
Summary Objective
As the Personal Lines Senior TSR, your core responsibilities are to lead and mentor the administration department, maintain data integrity and ensure accurate processing of policy documentation.
Responsibilities include, but are not limited to:
Superior understanding of the Broker Management System (EPIC)
Demonstrate leadership and be a "go to person"
Highly involved with the training and mentoring of staff
Be assertive, take initiative and be available to step in and help out, whether asked to or not
Expected to have a strong understanding and knowledgeable on various personal lines company portals, coverage options and underwriting guidelines.
Stay current with ongoing changes in underwriting guidelines and products from our insurance carriers
Identify any coverage on policy documents that may have been omitted or removed in error and have the policy corrected
Work directly with company underwriters to seek, underwriting authorization, or policy corrections as needed
A high level of understanding when it comes to invoicing policies in the Broker Management System
Willingness to provide suggestions on workflow inefficiencies and contribute to the ongoing development
Work with TSR's and junior support staff to assist with training, underwriting development, and adherence to office standards
Lead and Direct Office Service staff (reception, mail, telephones, vacation cover)
Provide backup to Office Services staff in instances of emergencies and vacations
Work with management to monitor obtain and distribute supplies such as business cards, paper, letterhead
Skills and Attributes
Proficiency in Outlook, Word, Epic, Applied Rating Services
Strong organizational, analytical and communication skills, with the ability to work under pressure
Accuracy and attention to detail
Teamwork skills. Active listening, give full attention to what other people are saying, taking the time to understand the points being made, asking questions for clarity.
Time management; managing one's own time through setting priorities and expectations.
Able to work independently, make decisions and act on them
Operate with a high level of integrity
Physical Requirements
Strong cognitive skills with ability to interpret data
Communicate at all levels
Sitting for long periods of time
Continuous keyboarding
Vision requirement; looking at computer screens for 90% of the day
Excellent reading comprehension
Education & Experience
RIBO License – Preferred but not required
2 + Years of Personal Lines Insurance brokerage experience (preferred)
2 + Years of insurance experience working on company portals
Previous Commercial TSR Experience preferred but not required
Salary
To commensurate with experience
Benefits
Dental
Health/Medical
Vision
Life Insurance
At W.B White we strive to provide a positive work environment, support our staff and encourage work life balance, by offering a hybrid work model.
If you are quick and eager to learn and want to be part of helping grow an amazing team, please apply!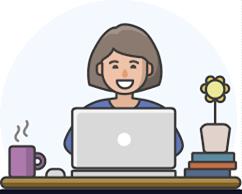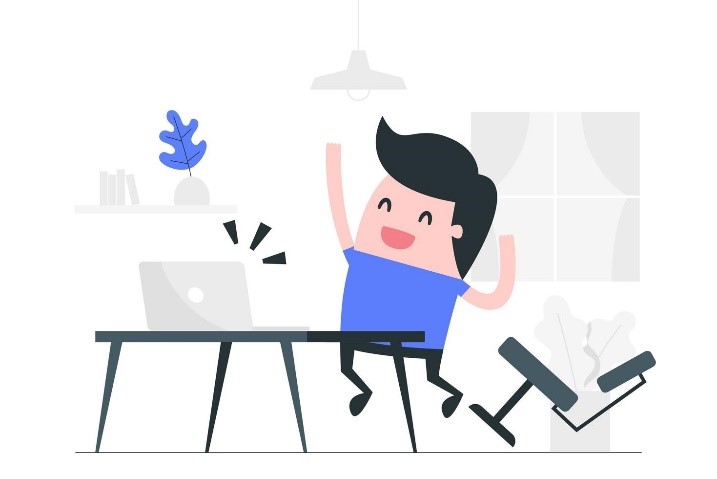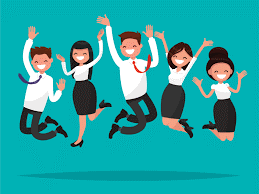 Resumes are being accepted for the following positions:
< Back