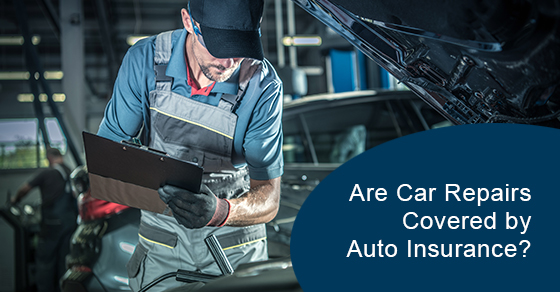 Are Car Repairs Covered by Auto Insurance?
On average, cars in Canada cost around $40,000 and above, so it makes sense to insure them in case of mechanical breakdowns, accidents, vandalism, or natural disasters. In case of accidents, you also need to take care of the repair costs for your vehicle, your medical bills, and those of other victims.
Car insurance policies are mandatory in Oshawa, Ontario. However, most car insurance policies cover only the engine, exhaust, brakes, transmission, power system, and drivetrain repairs.
With W.B. White Insurance, getting other insurance coverages to pay for your car's maintenance is possible. Read on to find the car insurance coverage available to you as a car owner.
What is car insurance?
To better understand how coverages work in auto insurance, you need to know what car insurance is in the first place. Car insurance is a financial agreement between an insurance company and a car owner that offers financial security to protect the vehicle from damage in case of accidents.
This agreement requires you to pay monthly premiums so your insurance will pay for damages in case of any accidents with your car, as long as the circumstances surrounding the incident are clearly stated in your insurance policy.
You do not need to own all the available auto insurance types. Still, liability insurance coverage insuring the cost of damage on your or another person's car in light of an accident is mandatory. Indeed, it is illegal not to own this kind of insurance.
What kind of car insurance coverage protects your car?
1. Liability coverage
Liability coverage is standard for motorists navigating the roads. This type of insurance is available in two forms:
Bodily injury liability: Suppose you cause an accident where you incur bodily damage to someone. In this case, your insurance company will have to offer a payout to cover the medical bills, lawsuits, compensation, and funeral costs. A bodily injury liability ensures you do not have to pay the damages from your pocket, as medical bills tend to run into the thousands and tens of thousands of dollars.
Property damage liability: This kind of insurance covers the cost of repairs of damages you made to another person's car or property. There is usually a limit on what your insurance company will cover, though, so check your insurance policy to know your limit.
2. Comprehensive coverage
In comprehensive coverage, your insurance covers your vehicle's repair or replacement cost against natural disasters such as hail or flood, fire outbreaks, objects falling on your car, or theft.
Comprehensive insurance will cover the cost of your car repairs as long as it does not involve a collision. This type of insurance will cover the cost of repairing your car if an animal causes damage to it.
With comprehensive coverage, you have deductibles, which is the money you pay out of your pocket to cover the cost of repairs. It is usually only a small percentage of the total amount of coverage in your insurance policy.
While comprehensive coverage is optional, it is wise to consider adding this to your car insurance if you do not already have it, as vehicle repairs are often quite expensive.
3. Collision coverage
Collision coverage insures vehicle repairs or replacement if your car crashes into another car and is damaged, regardless of who is at fault. It appears to be similar to property damage liability, but it is not. With property damage liability, you are at fault. Collision coverage, however, does not bother with who is at fault. As long as contact between your car and another car caused damage, this insurance policy will cover it.
Just like comprehensive coverage, you will have to pay a deductible if this accident occurs, but your insurance limit will pay for your car's repairs up to your vehicle's cash value.
If you own a combination of liability, comprehensive, and collision coverage, then that means you own a full coverage policy.
4. Uninsured and underinsured motorists
If you are involved in an accident caused by an uninsured driver, this insurance policy will cover the costs of damages to your car and body up to your insurance limit.
Perhaps you encounter a driver with only the minimum amount of insurance required in their province, but their insurance is not enough to pay for the damages they have caused to your vehicle. In such a case, this underinsured motorist coverage will pay for the rest of the cost after you meet certain conditions.
Therefore, you should read your insurance policy to fully understand your agreement's terms.
What is mechanical breakdown insurance?
Mechanical breakdown insurance (MBI) is a type of auto insurance that covers the cost of damage to your car not caused by accidents or natural disasters. It is an addition to car insurance that covers the repairs of the engine, exhaust system, brakes, transmission, power system, and drivetrain.
Over time, your vehicle may develop faults due to continuous use. These repairs can be expensive, so obtaining mechanical breakdown insurance will be wise. Mechanical breakdown insurance typically pays for costly repairs or replacement if mechanical or electrical failure causes damage and does not include regular maintenance issues such as changing tires, changing fluids, or replacing brake pads.
It is similar to an extended warranty from a car dealer, but it is cheaper. However, you usually need a relatively new car to qualify for an MBI. You can ask your insurance provider if they offer this plan, as not all insurance companies do so. You can go to another insurance company to purchase it if they do not.
Should you get auto-repair car insurance?
Repairs for cars, be it from collision or regular wear and tear, can be quite expensive, and paying out of pocket will be costly. Auto-repair car insurance will give you peace of mind, no matter what happens.
To learn more about our car insurance policies at W.B. White Insurance in Oshawa or to get a quote, please call us at 1-877-727-0757 or contact us here.

Amanda began her insurance career in 2000. As a Chartered Insurance Professional (C.I.P.), Amanda is passionate about continued education for insurance professionals. Amanda teaches the Insurance Broker Licensing program through Durham College, and speaks about insurance related topics at B2B events.
Leave A Comment
The comments are closed.