Classic Cars Insurance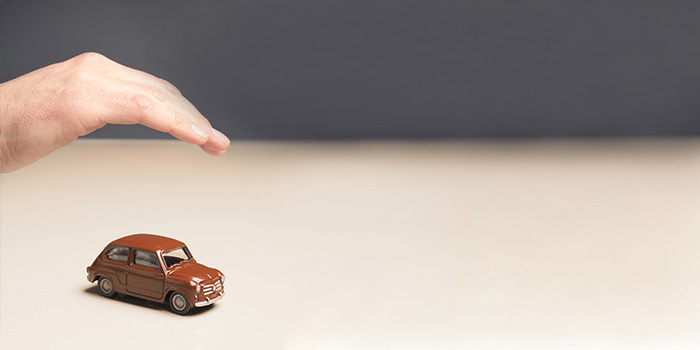 At W.B. White Insurance, we understand the pleasure of driving a classic car. The driving experience is unparalleled.
Of course, owning a classic car is an investment. Many people are on a budget when it comes to maintaining and improving their hobby cars. Since classic cars typically don't decrease in value – in fact, these cars can increase in value if a lot of TLC is provided – upgrades are always on the classic car owner's mind. As you can see, hobby cars can be expensive hobby to keep up. That's where classic car insurance comes in.
Did you know that classic car insurance generally costs but a quarter if that same car was to be insured under any regular policy? The idea is that because they are driven less than the everyday car, classic car insurance policy costs are lower. This is one of the main benefits of investing in such insurance, but there are many more. In the event that your car is damaged, the replacement value of the car means that you never have to go long without having a classic car under your roof. All you need to do is pick up the phone and get your classic car insurance quote and you can be on your way.
W.B. White Insurance offers some of the best classic car insurance rates in all of Ontario, which we are able to provide due to our connections to many other insurance companies. We can guarantee that you will be impressed with the classic car insurance quote that we offer you. You will get exactly what you need, and nothing less. You won't have to worry about paying for anything that you don't really need. Unfortunately, it is all too common for many other classic car insurance companies to charge you for services you simply don't need. Whether you have an antique or special interest collector car, we have exactly what you need to protect your classic car. It is classic car insurance exactly how you want it.
At W.B. White Insurance, each policy comes with a dedicated Account Manager, which means that you will get to regularly speak to the same professional classic car insurance brokers who know what they're talking about. In short, you can expect affordable, personalized classic car insurance and unparalleled customer service, more than any other classic car insurance company around.
W.B. White Insurance has been in the insurance business for over 50 years, establishing ourselves as the leader of insurance and one of the most reputable and trusted classic car insurance companies throughout Ontario. Of course, we also offer a range of other types of insurance coverage and services, whether for your home or your business:
Personal Insurance
This includes recreational insurance (boat, motorcycle and Seadoo insurance), home insurance, automobile insurance, farm insurance, party alcohol & event liability insurance and more
Commercial Insurance
To get your classic car insurance quote today, simply contact one of our insurance professionals at either our Oshawa office (905-576-6400) or our Lindsay office (705-340-5400).
< Back