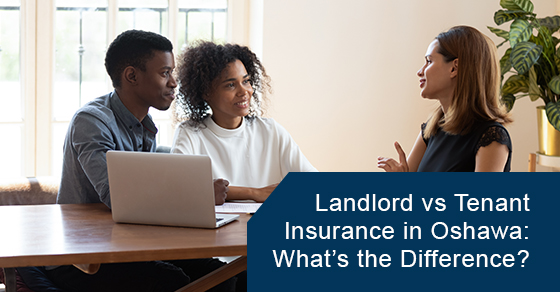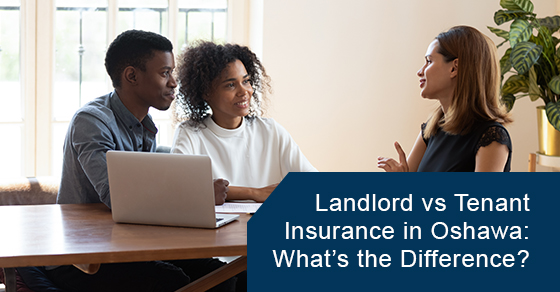 Landlord vs Tenant Insurance in Oshawa: What's the Difference?
Tragedies like fire or burglary can occur at any time. It isn't something that only happens in houses, but in any type of home, from condos to apartment buildings and townhouses to single-family dwellings. Whether you're a tenant or a landlord, your home or property requires insurance. However, the problem with rental properties is that it can be hard to understand what is and isn't covered for landlord and tenant insurance. Here we compare landlord vs tenant insurance in Oshawa to help you know the difference.
Landlord Insurance
First, let's look at landlord insurance and what is and isn't covered:
What is Covered: Landlord insurance covers the physical structure of the damages. This type of insurance is designed to protect what the landlord owns, not the tenant. When damage occurs from fire, burglary, or other perils, the building is protected by landlord insurance. Some of the few items in a rental unit covered by landlord insurance include furnishings in furnished apartments, appliances such as fridges, stoves, washers and dryers, and in some cases, window coverings such as blinds that come with the unit. If a landlord is found negligent in a personal liability suit, liability insurance will cover damage to a tenant's belongings. If someone is injured due to the landlord's negligence, the landlord's insurance also covers the damages.
What isn't Covered: All tenants' personal belongings are not covered by landlord insurance unless related to a liability case due to a landlord's negligence.
As you can see, this is why tenant insurance is so important.
Lost Rent
Landlords depend on rent for income and cover costs. If they lose a tenant, they can purchase insurance to cover lost rent should their units become unlivable. The insurance pays the rent until the unit is returned to livable condition.
Tenant Insurance
Tenant insurance is not legally required but is strongly recommended. It covers loss or damage to all of a tenant's personal belongings. Often tenants don't give much thought to insurance, but floods, vandalism, fire and break-ins can all leave a tenant without clothes on their backs. It can also leave them owing money on items like televisions and computers for things they have lost.
Everything can be lost in a fire or weather peril, including high ticket items like electronics, an entire wardrobe of clothing, jewellery, personal care items, home décor items such as art, furniture, area rugs, small kitchen appliances, footwear, and more.
While losing a single item or even several items might be easier to deal with, in cases of fire, tenants stand to lose everything they own at once. This is a financial burden most people won't be able to handle. Everything will have to be replaced. Tenant insurance ensures goods are covered, and all belongings are replaced. The more valuable the belongings, the more coverage is required.
Record of Belongings
Tenants should also keep records of everything they own. Taking photographs of older items and then maintaining all receipts to provide proof of purchases will ensure tenants are compensated for their losses.
With a better understanding of the value of things like antiques or jewellery, tenants can ensure they have the right protection to replace more unique belongings or at least receive compensation should they be stolen or damaged beyond repair.
Other Reasons for Tenant Insurance
There are a few more reasons to consider tenant insurance:
Fires Fire: If it is discovered a fire started in the tenant's apartment and spread to adjacent apartments, the renters' policy is used to cover the losses.
Temporary Living: If a tenant can no longer live in the home, their insurance covers the expense of living in a hotel as well as food and emergency supplies.
Accidents: If someone has an accident in a tenant's home, their insurance must cover damages if the tenant is found responsible.
Whether you are a landlord or tenant, insurance is key to avoiding losses. For more information, call WB White insurance at 1-877-420-4572 or contact us here.

Amanda began her insurance career in 2000. As a Chartered Insurance Professional (C.I.P.), Amanda is passionate about continued education for insurance professionals. Amanda teaches the Insurance Broker Licensing program through Durham College, and speaks about insurance related topics at B2B events.
Leave A Comment
The comments are closed.