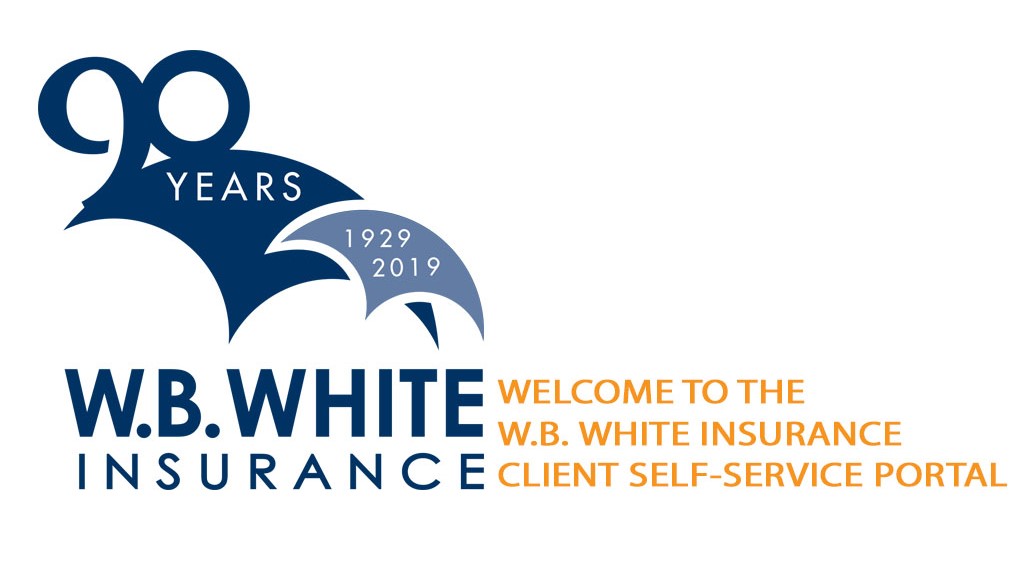 Register for the W.B. White Insurance 24/7 Client Self Service Portal
We are excited to invite you to the "My WB White" Client Self-Service portal.    This will give you 24/7 access to:
Request pink slips electronically or to your mobile phone
View Policies – information
Insurance documents
Report a claim to W B White Insurance
Submit requests for service
Obtain contact information for your Account Manager
Save on paper and have documents at your finger tips
Link to our Website and Facebook page
Enrollment takes less than 30 seconds to complete.  Your Broker will provide you with a user name and temporary password.  To access the portal:
Enter your user name:   W B White Employee to provide
Enter your password:     W B White Employee to provide
Once you enter your username and password you will be asked to change your password.
That's it!  Now you are registered for access to your insurance 24 hours a day, 7 days a week.
Get more than a Quote.  Get Insurance.
For instant updates on your insurance, download the W.B. White Insurance mobile app from Apple Store or Google Play.
Should you experience any difficulties please do not hesitate to contact our office.  We are happy to provide guidance.

Amanda began her insurance career in 2000. As a Chartered Insurance Professional (C.I.P.), Amanda is passionate about continued education for insurance professionals. Amanda teaches the Insurance Broker Licensing program through Durham College, and speaks about insurance related topics at B2B events.
Leave A Comment
The comments are closed.