Umbrella Liability Insurance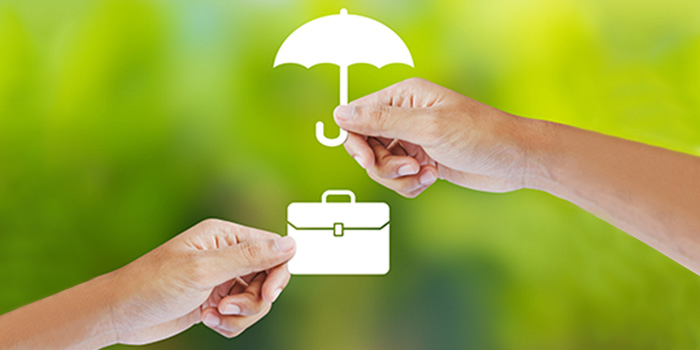 At W.B. White Insurance, we understand how important it is to be fully covered. Sometimes your insurance policy leaves you short, causing you to make up for the lack of coverage out of your own pocket. You don't want to leave your family or your business in a vulnerable position, which is where umbrella liability insurance comes in.
Umbrella liability insurance provides additional liability insurance above and beyond your basic policy. Under the broad category of umbrella liability is both personal umbrella liability insurance, designed for those who need additional coverage for their home, automobiles or watercrafts, as well as commercial umbrella liability insurance, designed for business owners. Umbrella liability insurance also provides protection against injury and damage to someone else's property. It protects you against libel, vandalism and slander. Businesses are high-risk ventures, meaning that they can always benefit from additional protection like commercial umbrella liability insurance.
Umbrella liability insurance is also particularly beneficial for families who either own many assets or have a few expensive assets that would make them at more of a risk for being sued. Whether you are a family with a house and car or a business owner (or both!), an umbrella liability insurance policy can provide you with peace of mind.
Our team of professionals at W.B. White Insurance understands the growing costs for families and business owners alike. This is why we aim to provide you with affordable insurance. We are able to offer you the most affordable umbrella liability insurance with competitive umbrella policy rates due to our contracts and connections to many other insurance companies.
Our insurance brokers will ensure that your umbrella liability insurance policy is tailored exactly to your own needs. We take time to explain everything to you so that there isn't any confusion. We know that you are busy and want communication to be carried out as efficiently as possible. That's why each policy comes with a dedicated Account Manager, which means that you will get to speak to the same person every time you need to give us a call. By choosing us, you can ensure that you will get:
Affordable, competitive rates
Extensive coverage – only what you need
Efficient customer service – no hassles
Fast processing of claims
Discounts
W.B. White Insurance has been in the insurance business for over 50 years, establishing ourselves as the leader of insurance in the Durham region in that time. We are proud to say that we were awarded with the Award of Excellence as the Ontario Brokerage of the Year in 2013. We are one of the most trusted and reliable insurance companies in the business.
We offer a range of additional insurance services and products in addition to umbrella liability insurance and commercial umbrella liability insurance, including:
Personal Insurance
This includes recreational insurance (boat, motorcycle and Seadoo insurance), home insurance, automobile insurance, farm insurance, party alcohol & event liability insurance and more
Commercial Insurance
To get an umbrella liability insurance policy today, contact one of our insurance professionals at either our Oshawa office (905-576-6400) or our Lindsay office (705-340-5400).
< Back