Personal Liability Insurance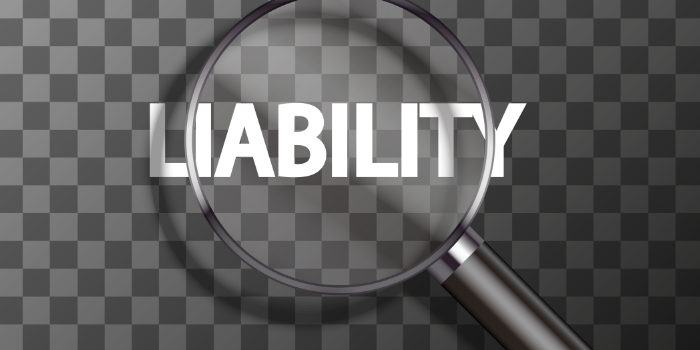 Liability insurance can protect you as an individual or your company from risks associated with being sued for things like negligence or injury. When you sign up for a liability insurance policy, you will be covered for legal costs as well as any settlement payments if you are found liable.
Liability insurance is something that no business owner should be without regardless of whether you are a sole proprietor or you are the overseer of a corporation with employees who rely on you for their livelihood. You cannot afford to go without it because having shoulder the costs if you are ever found legally liable for any injuries sustained by other people could mean a substantial financial burden on your end.
With liability insurance, you will not have to worry if a worker is hurt or injured while going about his or her day-to-day duties on the job. Being without a liability insurance policy in such a situation could prove particularly damaging for a small business that may lack the funds to foot the bill.
As you might expect, there are various types of liability insurance options to correspond to the different liabilities that you as a business owner could face. Definitely seek out a liability insurance quote from a reputable liability insurance broker. You do not want to invest your money, time and effort into building a business — only to face claims that could threaten your ability to remain a going concern. If you contact W.B. White Insurance, we can quickly present you with a liability insurance quote so that you can get the liability insurance policy you need.
What follows is a rundown of the various types of coverage that you need to consider when dealing with a liability insurance broker:
Product Liability Insurance
This sort of coverage is critical if your business creates products that will be sold in the market place. It will safeguard you should you find yourself on the receiving end of legal action stemming from harm or death due to your products.
Commercial General Liability
This sort of insurance will safeguard your company from claims people make if they sustain bodily harm in your facility or suffer harm from one or more of your workers. So whether a worker slips off a ladder or an employee inadvertently damages a customer's motorcycle in the parking lot, you will be covered.
Indemnity Insurance
With indemnity coverage, you can protect your company if it faces negligence claims stemming from financial harm caused by action or inaction.
Umbrella Liability Coverage
This personal liability coverage is intended to safeguard against cataclysmic losses. This sort of coverage comes into effect only after liability thresholds included in other insurance products are reached.
Director and Officer Liability Policy
This coverage is an option if your company has officers or a board of directors. It will ensure that they are shielded from liability should your company be sued.
Contact us today for a consultation on your liability insurance needs. We will help you to find the right package for your needs so that you get the liability coverage you want for yourself, your workers and your company. So get in touch today for a liability insurance quote.
< Back